... at Mobile West Africa 2015.
Africa's biggest gathering of mobile industry experts and enthusiasts is here in Lagos again. Now in its 5th iteration, Mobile West Africa is a mobile-focused interactive conference that has held annually since 2011.
There will be presentations and showcases by stakeholders in the mobile industry, including telcos, OEMs, industry experts and some of the most successful entrepreneurs in the continent.
Here is a list of African tech founders whose presentations we believe you might want to pay close attention to at Mobile West Africa 2015
Tunji Adegbesan

Dr. Tunji Adegbesan is Founder and CEO of Gidi Mobile, a premium mobile learning platform often promoted as Africa's first dedicated mobile learning and personal growth platform. The combination of his entrepreneurial experience and his current position as Director of the Centre for Competitiveness & Strategy at the Lagos Business School places him at the intersection of people, technology and strategy.
Presentation: The Consumer is Ready, but are we? Scaling obstacles and jumping hurdles towards the growth of paid mobile services.
Date: Mobile West Africa Main Conference Day 1 (22 April, 2015).
Time: 2:30 pm
Robert Lamptey

Robert Lamptey is Co-Founder & ex-CEO of Saya Mobile, a mobile messaging platform that brings smartphone-like messaging to feature phones. Saya Mobile was one of the startups that pitched at TechCrunch Disrupt 2012. The stage doesn't get much bigger than that. Saya Mobile was recently acquired by voice messaging company Kirusa.
Presentation: From Company Creation to Acquisition: The life, times, and thinking of a West African Mobile Entrepreneur.
Date: Date: Mobile West Africa Main Conference Day 1 (22 April, 2015).
Time: 4:25 pm.
Olaoluwa Samuel-Biyi

Olaoluwa Samuel-Biyi is Co-founder at SureGifts, a revolutionary online gifting platform looking to disrupt traditional gifting systems in Nigeria. Samuel-Biyi is one of a young and dynamic trio of ex-Jumia employees, who were practically there at the very humble origins of Nigerian eCommerce.
Presentation: SureGifts – Delivering convenience through gift card technology.
Date: Mobile West Africa Main Conference Day 2 (23 April, 2015).
Time: 9:50 am.
Simeon Ononobi
Simeon Ononobi is Founder & CEO of SimplePay, an innovative payments platform that allows users with an e-mail address and a bank account to securely and conveniently send and receive payments online, just like PayPal. SimplePay was awarded the Best Nigerian Startup at Seedstars World 2013.
Presentation: An evaluation of the mobile money/payments/banking landscape in Nigeria:
Following years of promise and potential, is reality setting in for the stakeholders?
Date: Mobile West Africa Main Conference Day 2 (23 April, 2015).
Time: 1:45 pm
Abiola Olaniran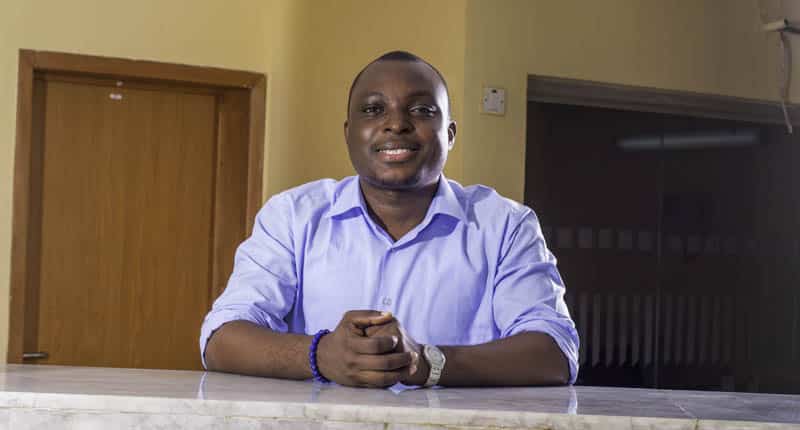 Abiola Olaniran is Founder & CEO of Gamsole, a mobile gaming company based in Lagos Nigeria. Gamsole holds the advantage of being one of the pioneers of mobile gaming on Windows Phone, a position the company has leveraged to become arguably one of the biggest gaming companies in Africa.
Presentation: 35+ Games, 10 Million+ Downloads, And An Audience Based In 25 Countries Across 4 Continents: How A Nigeria-Based Mobile Game Producer Is Relishing The Windows Phone Mobile Gaming Opportunity.
Date: Mobile West Africa Main Conference Day 2 (23 April, 2015).
Time: 4:15 pm.
Mobile West Africa 2015 is a 3 day event holding at Four Points by Sheraton in Lagos. It will run from Tuesday the 21st of April to Thursday the 23rd, 2015.