This year marks the 5th General Elections to be conducted so far in the current democratic dispensation in Nigeria. None have generated as much buzz as the 2015 General Elections. One cannot but reflect on the role that technology and the internet played in the electioneering process.
For the first time in the history of Nigeria, the electoral body, the Independent National Electoral Commission (INEC) made use of finger print scanners to get voters accredited at the polling units.
Speaking before the election at a senate hearing, the chairman of the body, Professor Attahiru Jega, said that the smart card reading machines would go a long way in curbing irregularities in the conduct of the elections. But how long did it go?
The use of the machie during the Presidential polls seemed nothing more than formalities. Nevertheless, we argue that it guarded against Returning Officers coming up with doctored figures – the machines capture the details of accredited voters and sent same to INEC's database. Unfortunately, this is how far their utility went.
Do you also think the finger print scanner could have done more at the polls?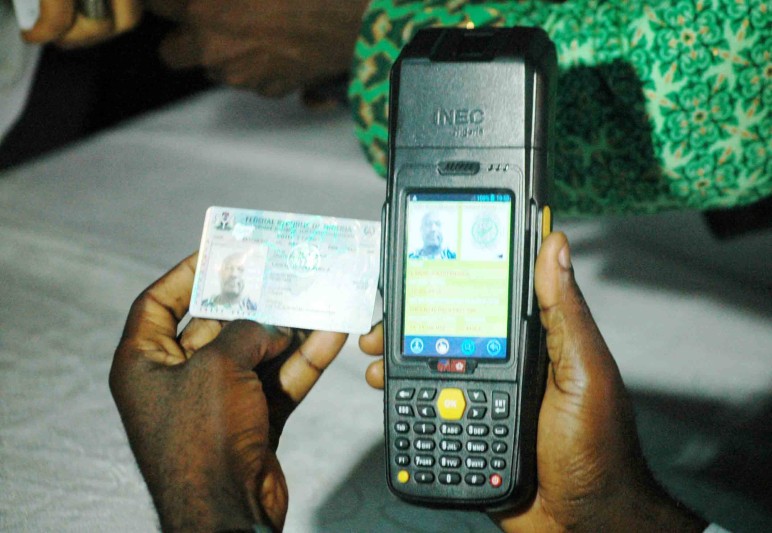 They had nothing to do with the main voting process or post voting exercise; results were collated manually at local governments' offices and passed to state and national level, rather than getting result across to INEC's database right from polling units as done with the accreditation.
With the smart card readers' ability to get the accreditation details across to INEC, those same devices should have been adopted to get results to the national headquarters of the body, right from polling units across the federation.
Sure, we might still insist on INEC for the formality to satisfy the populace where we will still have Returning Officers presenting results of individual states. And since the electoral body might have gotten the results first hand from every polling units, it would not be an easy task for any RO to present a doctored result without the need for him to defend it.
In the build up to the elections, Nigerians not only used  social media towards increasing political awareness and participation, but also to collated results across the federation via the same social media. Especially on Twitter.
The tweets below affirmed that some already collated the results before the Returning Officers even got to the national collation centre in Abuja.
Sokoto results are exactly as on radar earlier. Exactly.#NigeraDecides #SitRoom15

— Yadomah Bukar Mandara (@Yadomah) March 31, 2015
The Delta results did not tally with the results on the radar earlier. #Nigeriadecides #SitRoom15

— Yadomah Bukar Mandara (@Yadomah) March 31, 2015
Taraba state results are exactly as they were on the the radar earlier. #NigeraDecides #SitRoom15

— Yadomah Bukar Mandara (@Yadomah) March 31, 2015
So, can we conclude that INEC is limiting the power of technology at her disposal or just giving room for politicians to play their part in the results' collation? What do you say?