Blackberry 10 users have begun noticing a call button appear within active chat screens of WhatsApp messenger. You will remember that WhatsApp calling recently became publicly available to all Android users, after weeks of beta testing. It would appear that the feature has also gone public for Blackberry 10 users.
The implementation of this new feature is native to the platform. However, unlike the Android implementation which utilizes a special tab for call history - the Blackberry 10 implementation appears to work differently, at least on our test device. There is a call button persistent on the top right corner of every chat screen which, if your contact is has WhatsApp calling enabled, turns from white to green. To make a call, all you have to do is push the button.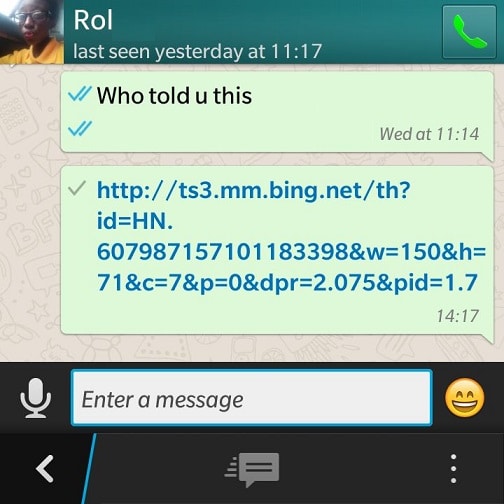 The in-call interface is consistent with the Blackberry 10 UI.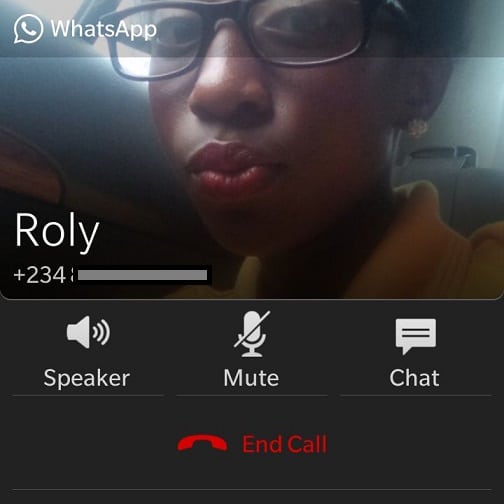 I have a minor confusion with the original screenshots of the feature that appeared on Crackberry about a month ago, when the feature was reportedly available only to beta zone testers.
The above screenshot clearly depicts the use of a special "calls" tab as in obtainable on the Android implementation. This is not the same experience we had on our test unit, where you can only make calls from within an active chat screen - no stand-alone calls tab. It is unclear if this is the final implementation for WhatsApp calling on Blackberry 10. Especially as the company has made no official mention of a Blackberry 10 implementation in the works. Last time we checked, the iPhone platform was next in line.
If you are yet to see this feature on your Blackberry 10 device, you might need to upgrade to the latest version of WhatsApp for Blackberry 10. Have you tried WhatsApp calling yet? Please share your experience in the comments section.