Facebook Messenger has been updated to include a new peer-to-peer feature that will allow users send money to friends free of charge.
Facebook is hoping you can use this new feature to settle debts and bills without having to leave the Facebook Messenger app, as users can tie their debit or credit cards to Facebook Messenger. The app will now include a currency symbol which users can click, type the amount in question and send just like they would an instant message. The money is transferred via, and held by, Facebook before it is sent to the recipient's bank account. To receive money all the recipient has to do is open the chat message. If the recipient hasn't tied a debit card to their account, Facebook will ask them to enter card details, or hold the money until they do so.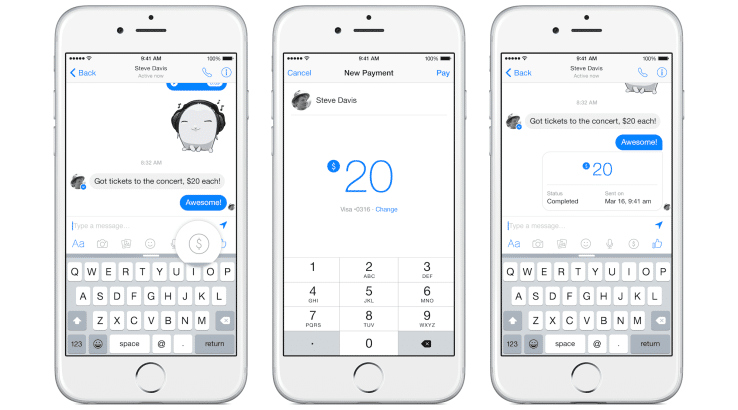 Facebook has chosen not to partner with any existing payment platform. Rather the company has opted to utilize the existing infrastructure it uses to process payments for advertisements. Facebook assures users of security - every transaction is encrypted and users can create security PINs for any time they want to send money.
While the service is completely free of charge, it can take up to 3 days for the recipient to receive the money, depending on their bank. As expected, paying with Facebook Messenger will begin rolling out first to the US-only in the coming months.