At the ongoing Mobile World Conference, payments giant MasterCard today announced a partnership with mobile banking and payments service, eTranzact, to make international remittances available to millions of its customers in Nigeria.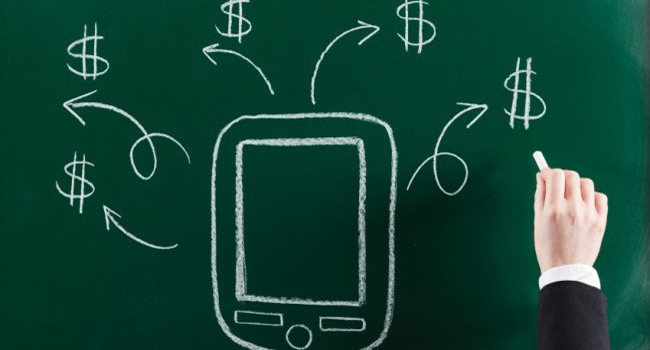 This move is a result of a joint venture between MasterCard, eServGlobal, an international mobile money and VAS provider and BICS.  Under the agreement, eTranzact customers will be now be able to securely receive international remittances into their mobile money wallets or select bank accounts, via the international transfer hub called HomeSend. Upon remittance of funds into their eTranzact wallet, customers can use PocketMoni, eTranzact's mobile money solution, to pay bills, top-up airtime, pay select merchants,  cash out at agents or at participating bank ATMs, and send money to  any bank account, PocketMoni user, eTrazact card or mobile phone user.
"For millions of Nigerians, the receipt of funds from friends and family is an important lifeline. HomeSend provides senders across the globe and the recipients in Nigeria with a convenient, safe, and cost effective money transfer channel,"says Omokehinde Ojomuyide, MasterCard VP and Area Business Head for West Africa.
According to the World Bank Migration and Remittances Brief, Nigeria is the largest remittance market in Africa and the fifth largest in the world, attracting US$21 billion in remittances in 2014, which contributed four percent to Nigeria's Gross Domestic Product. With this partnership, MasterCard positions itself appropriately in catering for the international remittance needs of Nigerians, particularly the unbanked.
"Our partnership with MasterCard enables us to bring a new, cost-effective, cross-border remittance service to Nigerians, many of whom have previously struggled to access such facilities as they do not have formal bank accounts," says Valentine Obi, Chief Executive Officer, eTranzact International Plc. "Instead of travelling long distances and waiting in long lines, Nigerians will now be able to electronically receive cash transfers from family overseas with the convenience of their mobile devices."
In other related news, MasterCard has also announced a partnership with Samsung to introduce "Samsung Pay", a mobile payment service that will enable MasterCard cardholders to use their Samsung Galaxy S6 for everyday in-store purchases. Currenlty available only in the US, MasterCard plans to roll out Samsung Pay to additional global markets including Korea.
Photo Credit: William Hook via Compfight cc