... you should totally read this review.
The Innjoo One is the latest Android flagship by the Dubai-based OEM, Innjoo ("Internet Journey"). Following successful stints with the Innjoo i1s and i2 phones, the company finally decided to take the Nigerian market serious with their first official Nigeria launch event, where the Innjoo One was unveiled.
The Innjoo One, which runs on Android KitKat 4.4.2 with 16GB internal memory, 2GB RAM and a 1.4GHz octa-core processor, will be sold exclusively online via Jumia for N27,9999. Pre-ordering is currently open and the first batch of devices will start shipping on the 23rd of February.
So what's so great about the Innjoo One you may ask? I earlier gave my first impressions of the Innjoo One. Now, here's my full review.
Design & UI
The Body
Spotting a 5-inch, 293ppi resolution HD display and full metal body frame, complete with curved edges, the Innjoo One has all the makings of a premium device. In fact, you'll be forgiven for mistaking it for an iPhone observing it from faraway.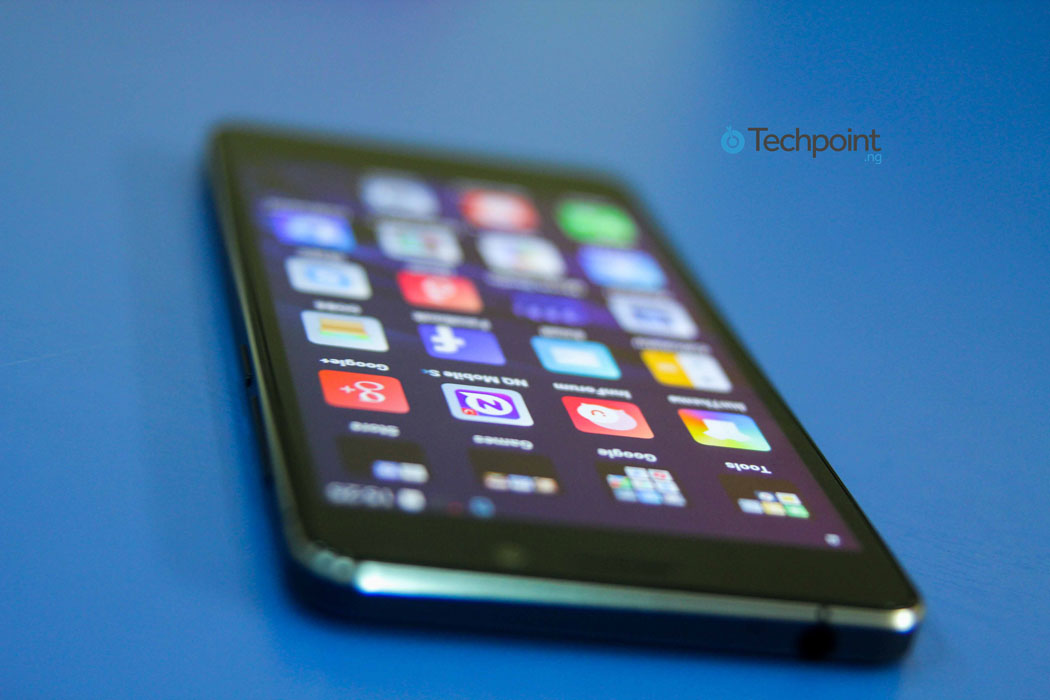 Innjoo went all out on this one. The screen is protected by Dragontrail Glass, a very thin glass which is said to withstand up to 60kg weight force.
Innjoo assure you that the screen will not break under normal conditions. And if it ever does, you can bring it over to the "Innjoo Home" in Ikeja to have it replaced for free.
At the bottom you'll find the USB charging port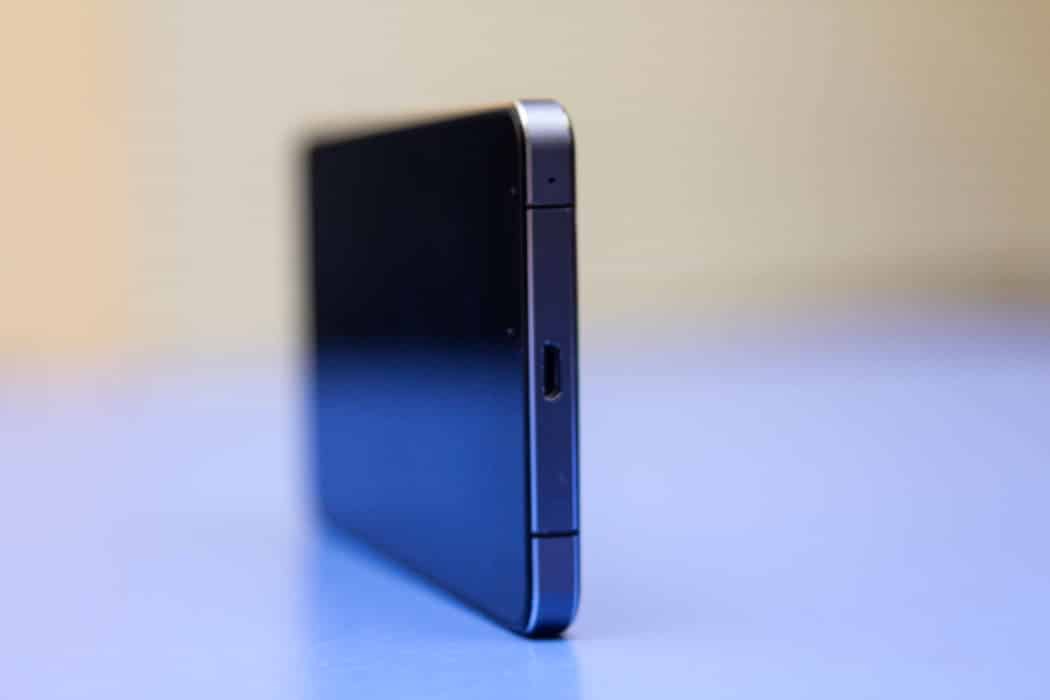 While the 3.5mm earphone jack is placed above
Every edge and corner of the Innjoo One just screams "premium" at your face. It's almost hard to believe it costs below 30k.
The UI
The Innjoo One UI is called the "InnUI". It borrows heavily from Xiaomi's MIUI, which equally monkeys Apple's iOS UI:
There are lockscreen notifications, but you can't interact with them and they don't seem to work for every app.
There is no app drawer. Only homescreen icons and folders.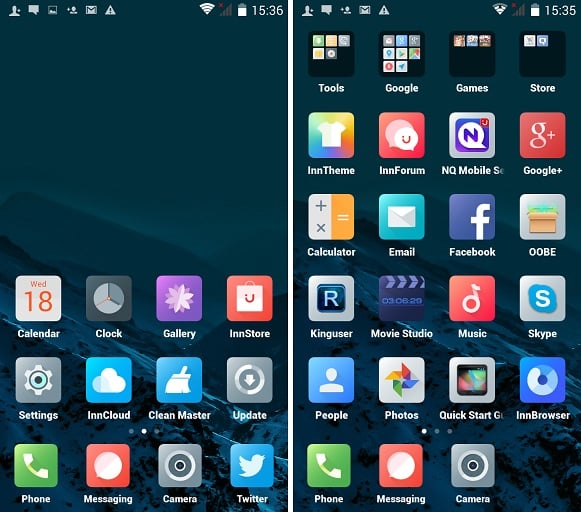 That may be a good or bad thing, depending on where you're coming from. If you are coming from iOS, you'll probably love the Innjoo One's UI. But for hardcore Android users like myself, it does take a lot of getting used to.
For one, I don't like that every app I install ends up as an icon on my homsecreen. If you use a lot of apps, things can get messy. And pressing and holding an icon will uninstall the app, rather than delete the shortcut. Sometimes you want an app, you just don't want the icon on your homescreen. Of course, you can always arrange your icons in folders but, rummaging through multiple homescreen and folders isn't necessarily everyone's cup of tea.
Anyway ... now that we have explored the body, UI and design, let's get into the other stuff.
The Good Stuff
Impressive performance
When I gave my first impressions of the Innjoo One, I described it as a "performance beast". I still feel that way. I have the phone permanently on CPU power saving mode (designed to limit performance while saving battery) and it still runs smoothly. Multitasking is a breeze, background apps don't restart like is common on low budget phones,  gaming and video experience is smooth, even on CPU power saving mode.
Unless you're coming from a really high end device, or you do some high performance stuff on the regular, there's hardly any noticeable lag with the Innjoo One. I can't say how long before it starts to deteriorate in overall performance (don't they all?).
Brilliant display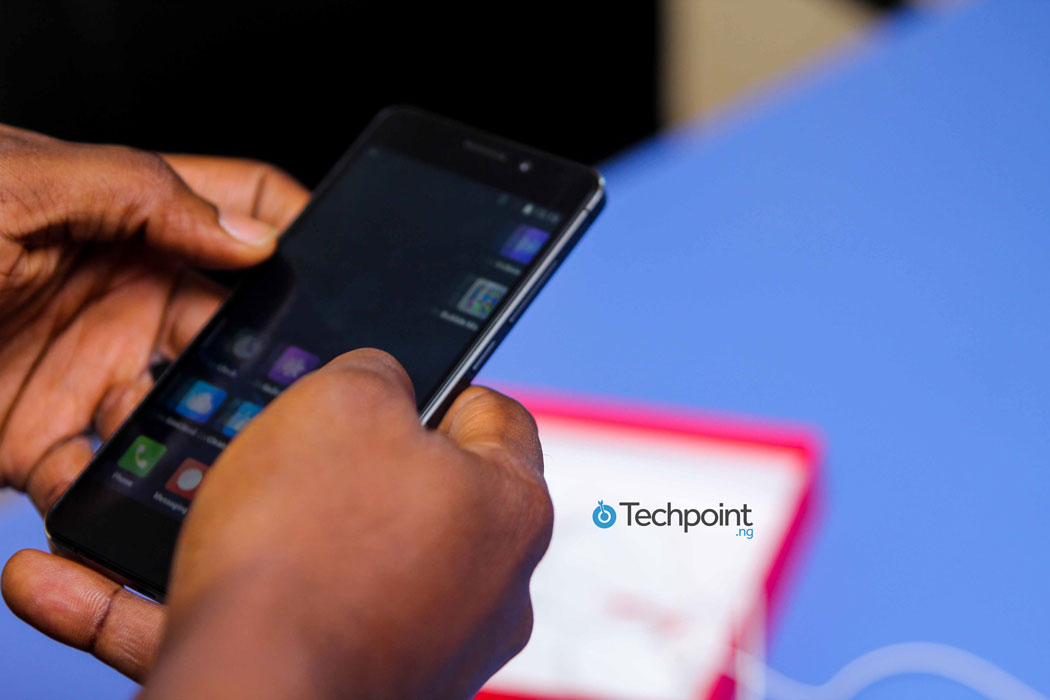 I'm just as impressed with the display as I am with performance. Of course, it's not necessarily the best out there but it is indeed impressive. Video and general graphics output is crisp, viewing angles are really good and the Innjoo One display does considerably well under direct sunlight. In fact, I find that I can get by with as low as 30% brightness level even under direct sunlight.
Above average battery
First you need to know that the Innjoo One battery is non-removable. That seems to be the trend with flagship devices these days.
That being said, I managed to get 12 hours of fairly normal use from the Innjoo One (2 SIMs active, 3G mobile internet on and 50% brightness) before it dropped to the critical 10%. This means if you unplug at say 7am in the morning, by 7 pm you will need to recharge, which is not bad. Especially considering that the Innjoo One fast charges from 10% to 60% in about 50 minutes. That's only as good as it gets though - it could take an additional 1 hour 30 minutes from there on to 100%.
Of course, "normal" use here is very subjective. For example, I once got only about 6 hours from the battery after about an hour of gaming, tons of downloading, an hour of Google Maps navigation (with full GPS on) and a few calls. That may be "normal use" for some people.
Call clarity
When I make or receive phone calls with the Innjoo One, it's almost like the other person is in the same room with me. Of course I've experienced better, but I have to say call clarity is above average on the Innjoo One.  Innjoo says they achieved this by utilizing dual mic technology. One mic receives the raw output, while the other intelligently cancels background noise to produce the final sound you hear.
Camera is decent
The Innjoo One features an 8 (not 5) megapixel front (selfie) camera. You know how front cameras often suck, especially on low budget devices? Well, not on the Innjoo One; it's actually pretty decent. I would have taken a selfie sample to show you but, I'm not very camera friendly so...
The primary camera packs 13 MP with a f/2.0 aperture and no optical image stabilization. What that means is it takes pretty decent photos - perfect for Facebook, Twitter and Instagram - but you have to be pretty skilled to take above average, non-shaky photos. I suck at photography so, Adewale did the honours of bringing the best (possible) out of the Innjoo One camera. Below are some samples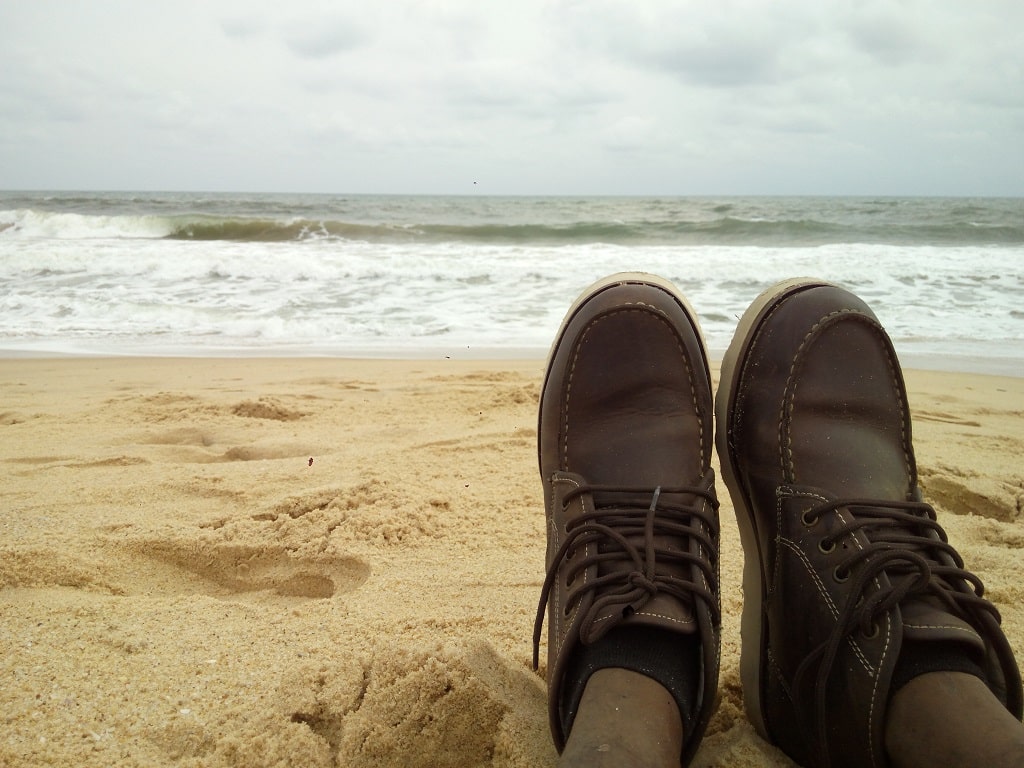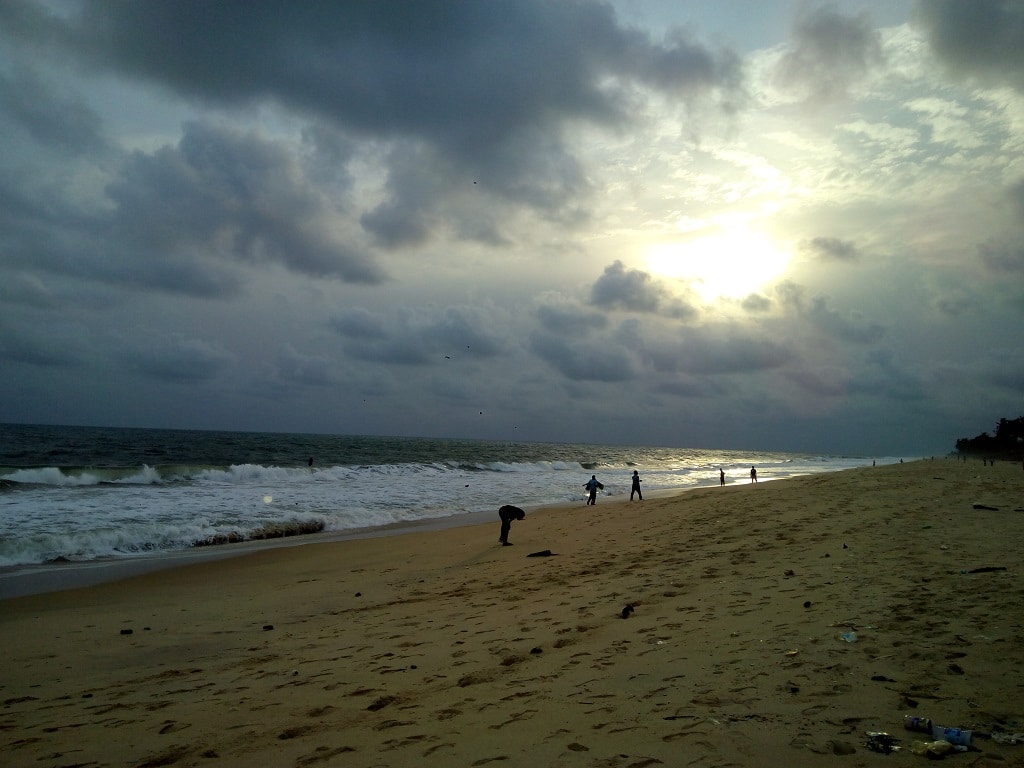 The above shots were taken just before sunset. The camera also comes with a couple of interesting features, including "intelligent beauty mode" that claims to magically beautify even the ugliest of faces.
Alright, so that's all the stuff I like about the Innjoo One. On to the not so good stuff.
The not-so-great stuff
It's not Dual SIM per se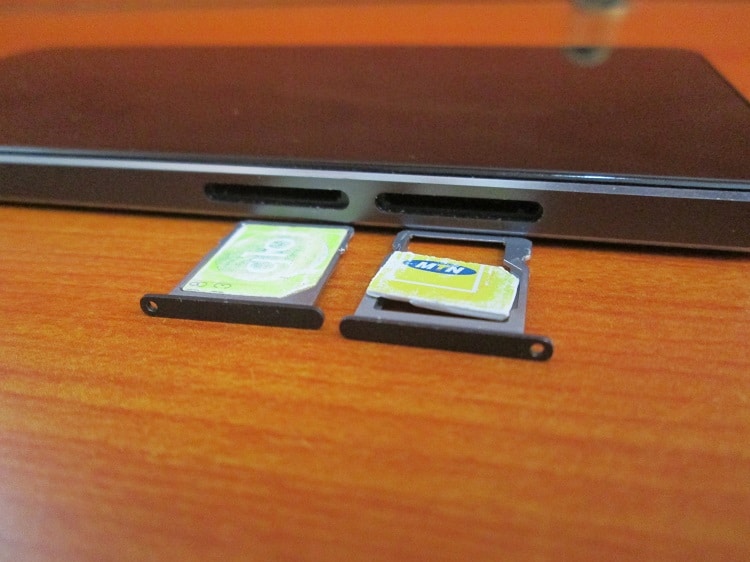 I mentioned this in my first impressions. One of the slots doubles as a memory card and nano SIM slot. So you end up with two options
Use 2 SIMs but no memory card
Use 1 SIM and one memory card
The Innjoo One comes with 16GB internal memory, which is more than enough for someone like me so, I don't mind the first option. But what about people who need a lot of extra space and still want a Dual SIM phone?
I don't think Innjoo made a good decision here. They probably should have taken a leaf from the Infinix Zero which has one slot for 2 SIMs and a separate slot for the memory card. People need options. Options are good.
Why no FM Radio?
I personally am not very big on radio but I am very aware that this is an important feature for the average Nigerian smartphone user. Which is why I find it odd that the Innjoo One ships without FM Radio functionality.
Audio Output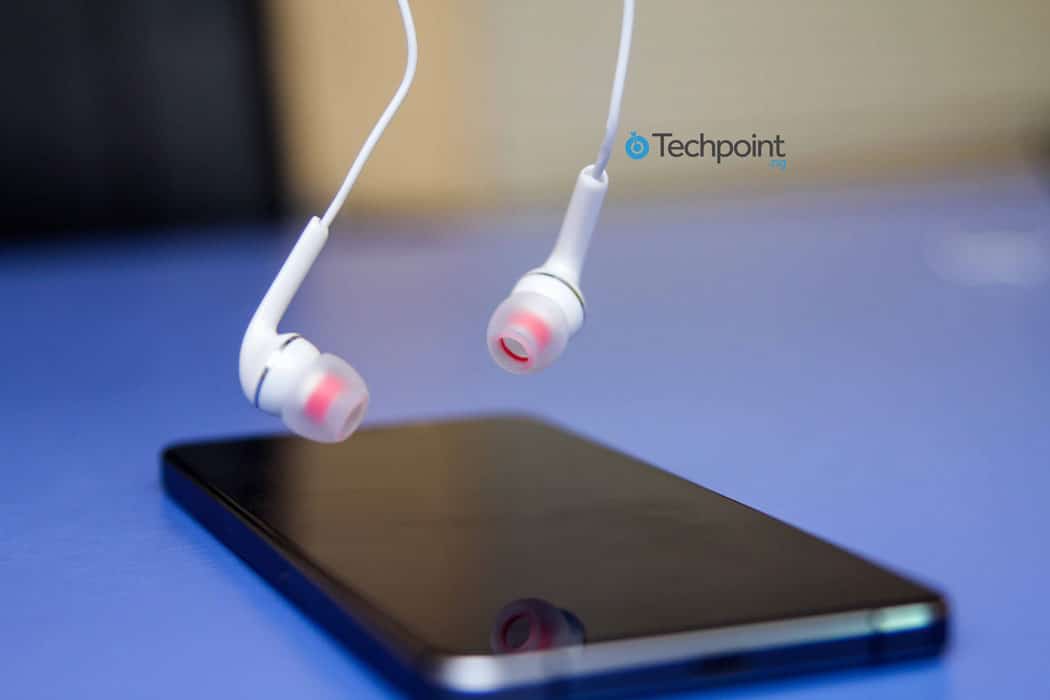 This one has me scratching my head. So in-call audio is crisp but somehow this quality does not translate to media output. When listening to music and video, the bundled earphones are not loud enough and neither are the external speakers. In fact, the external often give out this buzz when listening to bass heavy music.
It's not that the experience is particularly horrible. I just wish it was better
Alright, the above are just simply  eyebrow-raising omissions on the Innjoo One. They're not necessarily what I can't live without. There are just stuff that have me wondering what they were thinking. On to the horrible stuff...
The horrible stuff
None. I can't find a single thing that is particularly horrible about the Innjoo One . It really is an amazing device.
The Verdict
I think Innjoo really outdid themselves here. When you look back at its predecessors - particularly the Innjoo i1s and i2 - it's not hard to see how far the company has come in barely a year.
If you are on a budget and you're looking for a pretty decent primary smartphone, the Innjoo One will definitely meet your needs. The Innjoo One is plenty of smartphone for N28,000.