So, Jumia released a 'How JUMIA Redefined e-commerce in 2014; empowering Nigeria and Nigerians' press-release, complete with infographics a few days back. I read it yesterday, delayed because I felt it would be one of those self-congratulatory posts that have become all too popular in the tech ecosystem; I wasn't wrong, but after a repeat reading, I think they do deserve to pat themselves on the back.
I listed out a couple of stats that made me smile;
Women in Tech
Jumia claims that in 2014, their female employees held more managerial positions than their male counterparts. With an impressive 10% margin (55% to 45%) I'm glad to see that Jumia is progressive enough to allow women thrive in this normally not-very-inclusive ecosystem. Good for them!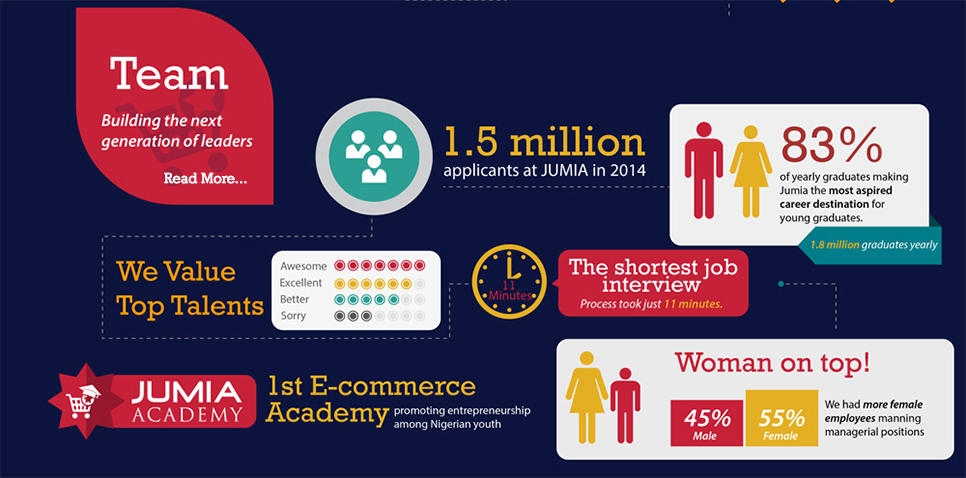 Nigerians patronising Nigerians
The Innjoo range of smartphones, sold only by Jumia in Nigeria, was apparently their fastest selling fresh item. I'm actually a little shocked by this; I didn't think Nigerians were this open to patronising tech from their own backyard although I'm not really sure who manufactures it (my boss suspects Rocket Internet). The phone has some great features, and was featured on our best budget smartphones article.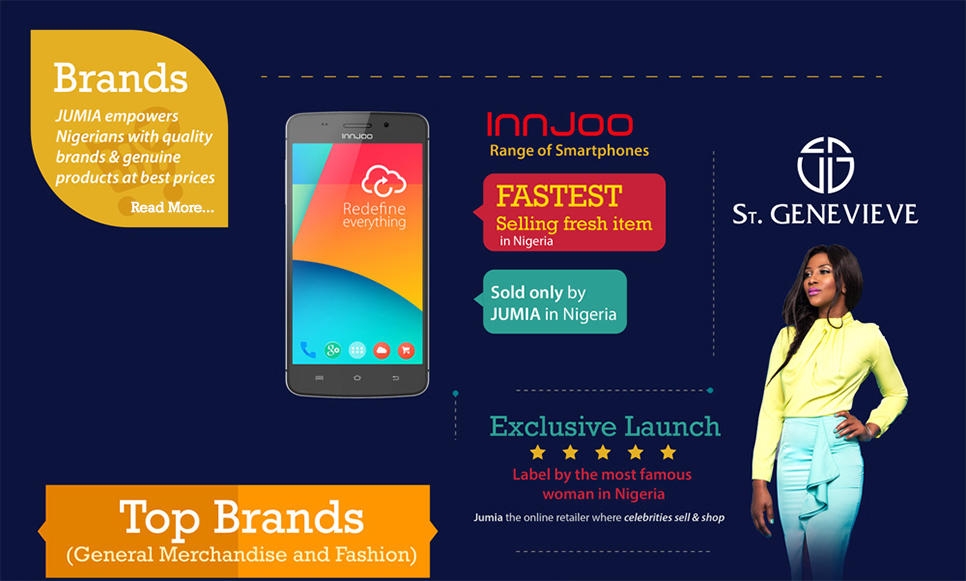 Their peer-to-peer platform is thriving
Apparently, over 90% of merchants record their first sale within an average of a day going live on the Jumia website. That's pretty awesome, I'm a big supporter of peer to peer commerce and I'm glad that Jumia incorporated it into their platform. Nothing quite like customers being able to sell to other customers.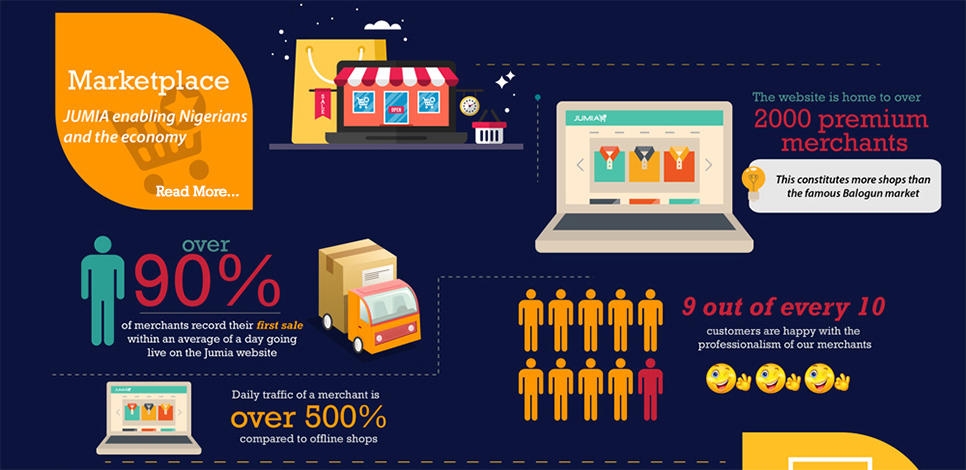 Jumia supports entrepreneurship
Jumia launched its academy in May 2014. I'm glad to see a lot of my peers have been bitten by the entrepreneurship bug. It is no different with the staffs at Jumia, as their Training school seeks to train employees to be future entrepreneurs with startup ideas to grow the SME industry and tech industry in Nigeria. This really made me smile.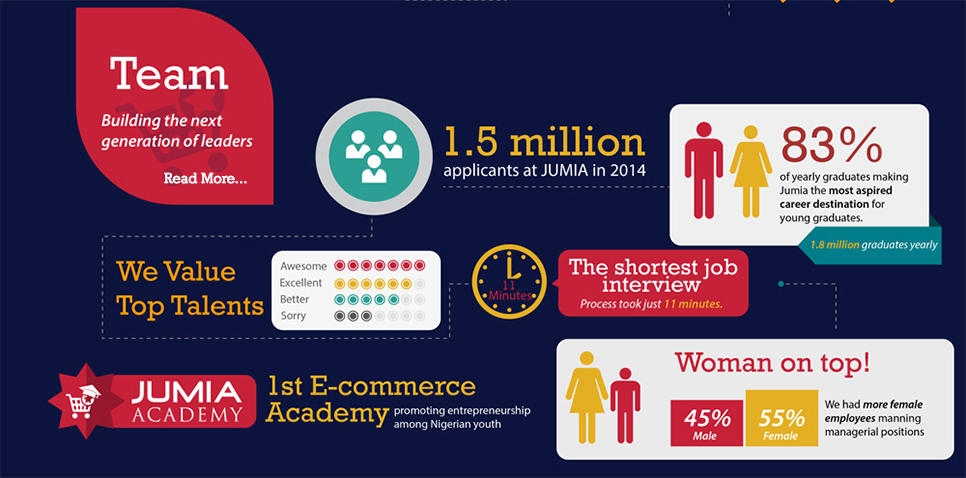 They gave back
Jumia didn't get carried away with the 2014 hype and remembered to give back to the community and its customers. In partnership with the 1 book 1 child campaign, over 300,000 books were given out of children. They also recognized their faithful customers with a 'customer of the month' initiative.
The rest of the stats are mostly playful, but they are still worth a glance. You can check them here.