Have you heard of the Infinix, the X-Touch and Innjoo smartphones? Well, until recently, I hadn't and when I did, I didn't think there was any merit to them. That opinion has changed now because these three brands have taken the low-end device market in Nigeria by storm.
Competition in the smartphone industry is no longer coming from the conventional brands that you already know such as Apple, Samsung, and err… Blackberry. These emergent brands such as Infinix, X-touch and Innjoo are eyeing the African market with both low and high-end devices at extremely competitive price points. Take Tecno, they made a choice to solely focus on Africa and so far, they now control approximately 20% market share in over 12 African countries. They focused on making phones that were customised for our continent using price and quality (and Volume?) as major unique selling points.
As smartphones penetration in Africa continues to increase, manufacturers like Infinix and X- touch have seen the opening and are landing big here. These 3 phones are worth your attention:
Innjoo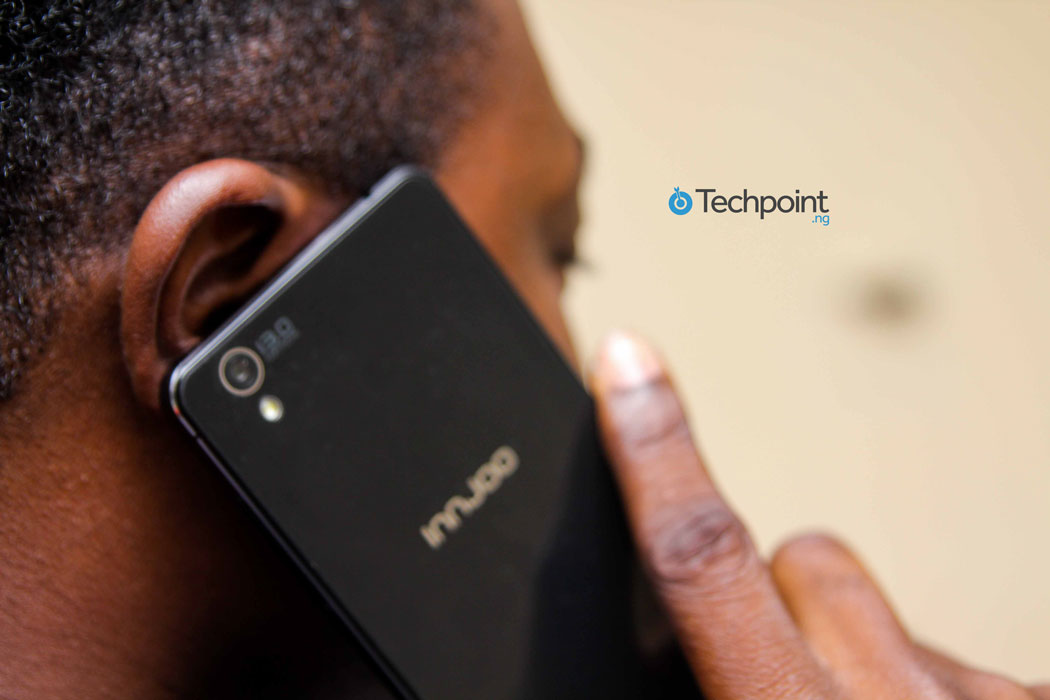 The most striking thing about the Innjoo brand is that it is sold exclusively in Nigeria by Jumia. I'm not sure who manufactures are as they don't have a website [but I smell Rocket Internet all over it]. This ridiculously cheap line of smartphones comes with some great specifications.
The Innjoo I1s came with quad-core 1.3 GHz processor with 1GB RAM and 8GB ROM. It also features a 5' IPS display, a 5MP camera with a LED flash and to top it all up, it runs on Android 4.4 Kit Kat.
The Innjoo I1s was quickly followed by the Innjoo I2 and I2s. All available, exclusively of course, on Jumia.
Infinix
This French-based phone manufacturer, formerly known as Sagem(remember them?), has already opened offices in 6 African countries which include Nigeria, Ghana, Tunisia, Morocco, Algeria and Kenya.
Their range of smartphones has impressive specifications at extremely inexpensive prices. In the smartphone category, Infinix offers the Alpha, Race, Surf, Diamond, Zero and the newly released, Hot series. For tablets they have the "Joypad" 7, 8, 8S and 10 series.
The flagship the Infinix Zero features a 1.4 Ghz octacore processor with 2GB RAM and 16GB ROM. It also has a 5.0' HD display and a 13 MP camera, while the lower-priced but not less effective Infinix Hot runs Android 4.4 (Kit Kat) on a 1.3GHz quad-core processor with 1GB of RAM, with 16GB internal storage, a bigger 2000mAh battery, a 5-inch capacitive touch screen with a display resolution of 480 x 854 pixels, 5 megapixels autofocus camera on the back with a 2 megapixels front facing camera suitable for selfies and video chats.
X-touch
X-touch is another Chinese manufacturer that has seen the possibilities of a lucrative business in Africa. I hadn't heard of the brand till I saw the X-touch smart watches, recently. The X-touch officially launched in in May of this year, following early entrants like Tecno. X-touch has been in the smartphone business for a couple of years now and is currently in an expansion mode.
They have an extensive offering of smartphones, tablets and smart watches but their current flagship the X3 is remarkable. The X3 features a hexacore 1.5 Ghz processor with 2GB of RAM and 16GB RAM. It also has a 1930*1080 full HD 5.5' display and 2050 mAh battery. For the photo lovers the X3 packs an 8MP rear camera with a flash and a 2MP on the front.
Disclaimer: We excluded Tecno in this list because, you know, over-flogged.
We would bring news of the $29 Nokia 215 phone, but until then, those are 3 low-end smartphones that are definitely worth your attention. Do you know more brands headed in this direction?